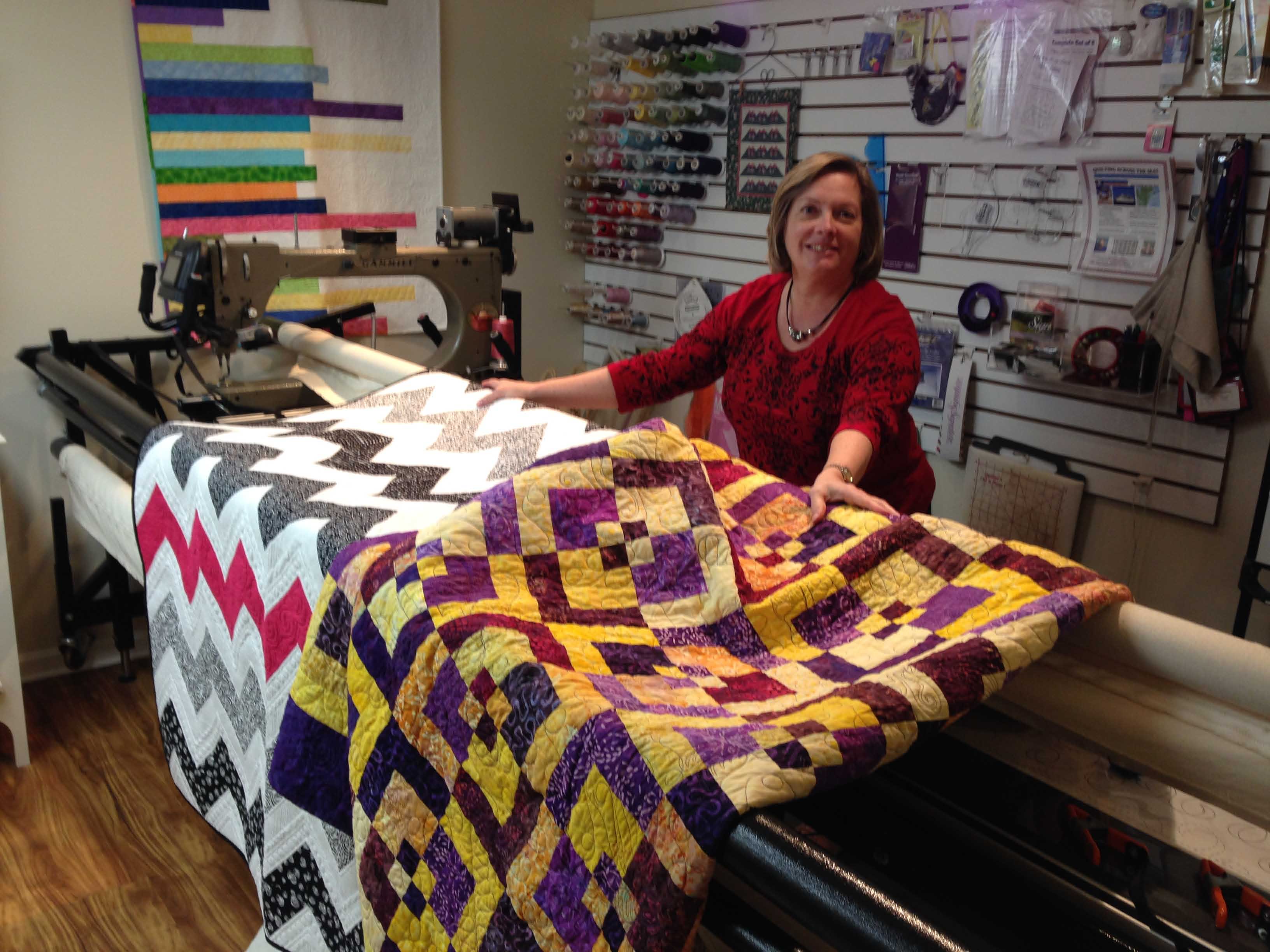 All longarm work is done on a Gammill Vision with a 12' table and an IQ (IntelliQuilter) computerized quilting system. The IntelliQuilter enables me to do intricate computerized pattern with high precision.
With the click of a button I can turn the IQ off and go back to free motion custom quilting. Some quilts need both custom and computerized quilting and I am setup well to provide both.
In addition to the hundreds of popular digitial patterns already downloaded in my library, thousands of patterns are available online that can be easily downloaded and used on your quilt for no additional cost. Custom patterns can also be made.
My pricing has not changed since I started using the IQ, however my turnaround time is very short.
I look forward to using my Gammill, IQ and custom quilting skills to bring your quilt to life!