Free Patterns


                         Tumbler Quilt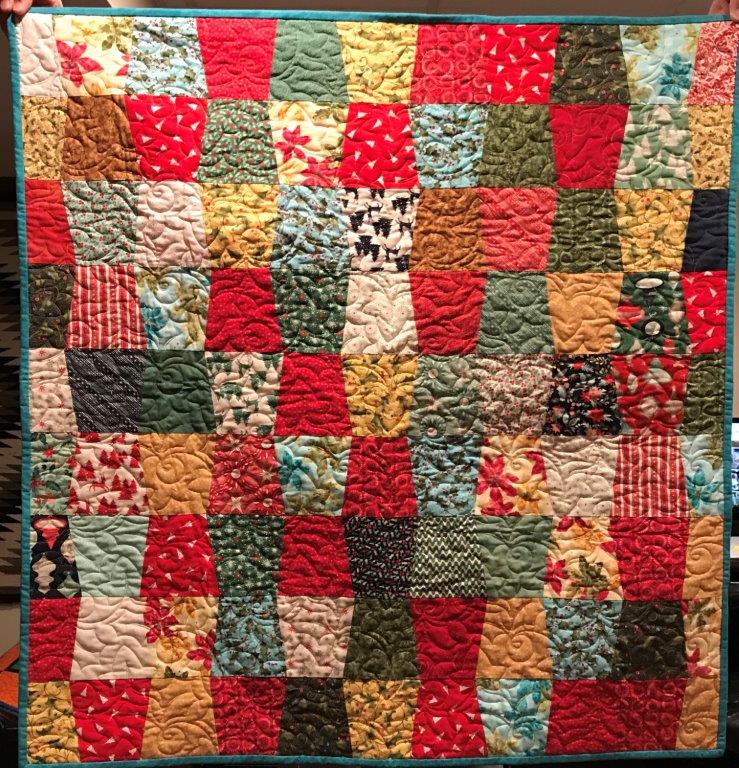 Stack 1-4 (5") squares together and place on your cutting mat, line them up with the grid on the mat. 

Using a ruler, place it on the bottom right corner and angle it in 1" on the top right corner.  Cut the wedge off with your rotary cutter. 

Repeat step 2 with the left side.

Piece your blocks together in a random order, flipping every other block so that the wide side is up on every other block.

Press seams open or to one side. If you prefer to press to one side, make sure you press every other row the opposite way so seams nest.

Make the quilt your preferred size.  Trim the sides to make them straight.

Quilt and Bind as desired.