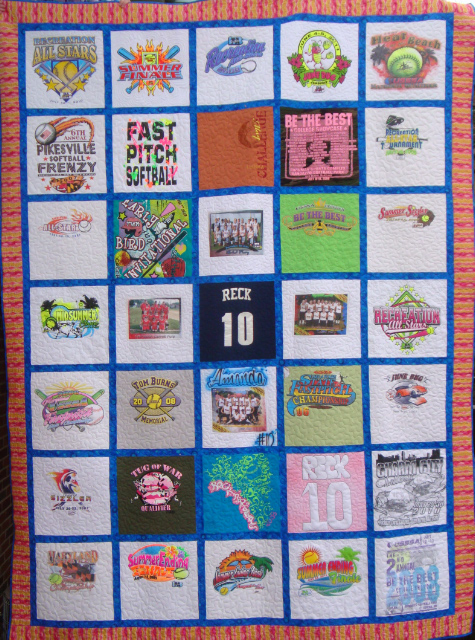 T-Shirt Quilt
Have you been wondering what to do with all those T-Shirts your child can't part with? Making them a memory quilt of their favorite tee's is a great gift for those going off to college. This is just one of many layouts you may use to make a t-shirt quilt.
This may be a one day, two day or three day class. It depends on how much help you need. I would suggest 3 – 4 hours each day to complete the quilt.
Price will depend on how many days you sign up for. 1 day (3 hours) - $30, 2 days - $50, Third day would involve putting on the borders. See the borders and binding class.


Click here for supply list.